Affiliates Program
For the 2017-2018 academic year, we are piloting an APIMEDA Affiliates Program. This is a way for us to form better relationships with APIMEDA student organizations. We hope that this helps APIMEDA organizations in the following ways:
Better visibility for APIMEDA organizations
Better leadership and career support for organizations
A stronger voice in the direction and future of APIMEDA Programs and Services.
Please see the graphic below for information about how we are hoping to engage with you. Please contact the APIMEDA Program Manager with any questions you have about the program.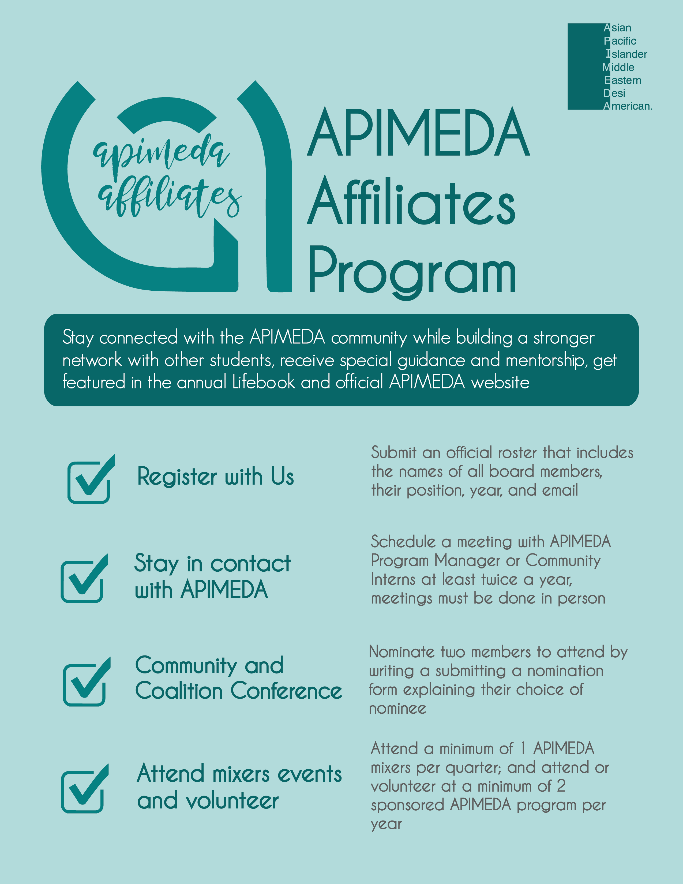 Stay connected with the APIMEDA community while building a stronger network with other students, receive special guidance and mentorship, and get featured in the annual Lifebook and on the APIMEDA website!