Sharing Our Invisible Histories
Many events in APIMEDA history are not shared through general education. The APIMEDA Sharing Our Invisible Histories series shares points in APIMEDA history that need more attention. See past flyers here, and look for current ones on Facebook, our newsletter, and on the front page of the website.

While many Middle Eastern, Filipino, Asian Indian, and Chinese people in America were already eligible for US citizenship, the McCarran-Walter Act of 1952 gave many Asian Americans citizenship and the right to vote.
This was only 66 years ago.
If you are able, please register to vote in California by October 22 to be eligible to vote in the upcoming November election. For information about voting in the AAPI community, visit http://vote.18mr.org/index.html.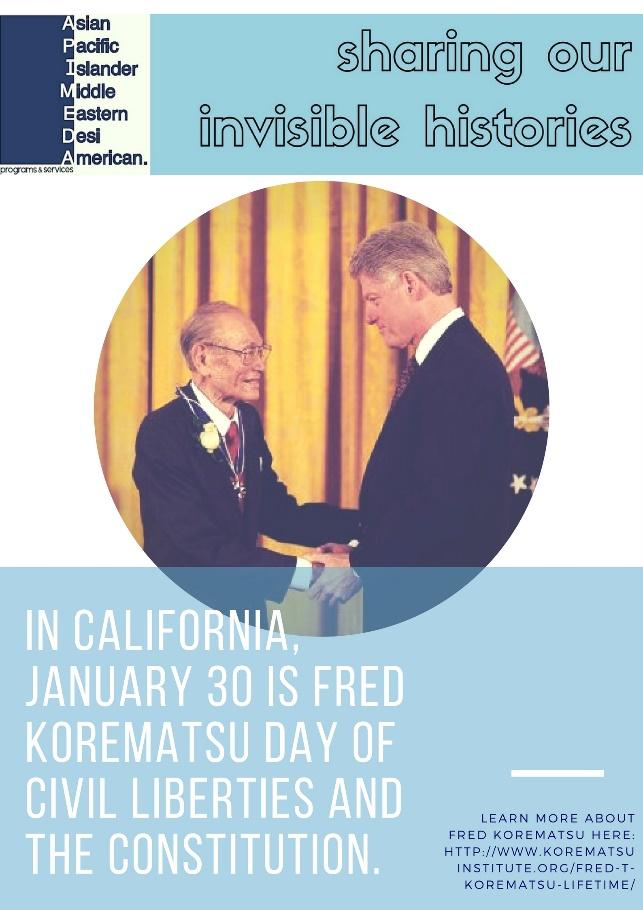 In California, every January 30 is Fred Korematsu Day of Civil Liberties and the Constitution. This day is to honor Fred and his stand against the unconstitutional incarceration of himself and many other Japanese Americans during World War II. Learn more about Fred.
Dr. Luzuriaga, conducted the first early therapy trials in HIV-infected infants.

This Filipina American scientist was named one of the 100 Most Influential People by TIME Magazine in 2013. Learn more about her research.